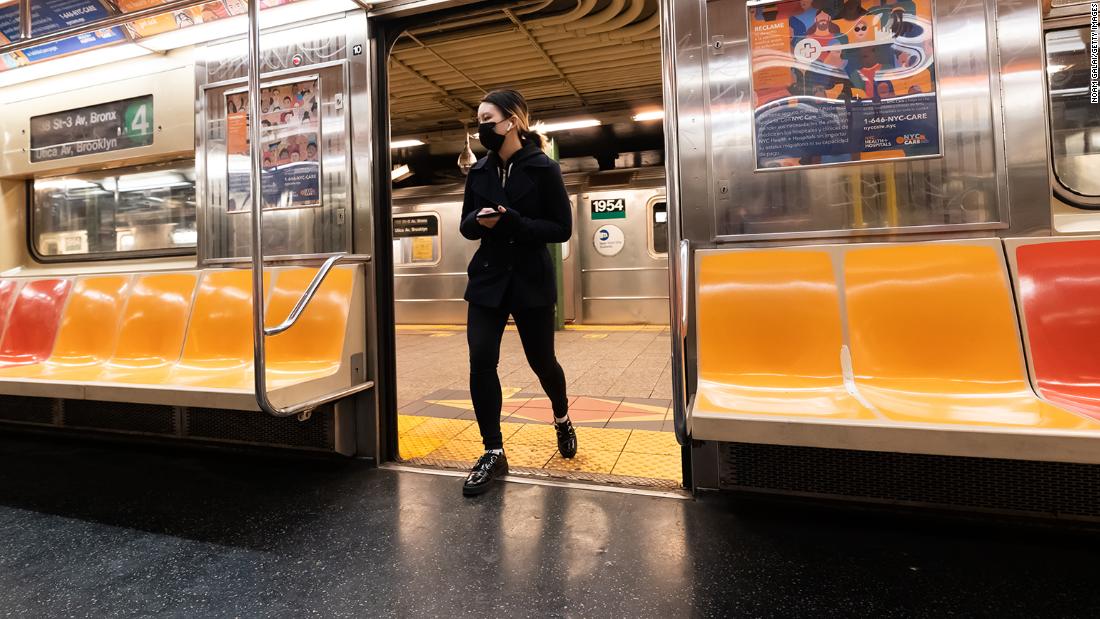 The CDC announced an order late Friday that will require people to wear a face mask while using any form of public transportation, including buses, trains, taxis, airplanes, boats, subways or ride-share vehicles while traveling into, within and out of the US.
The
order
goes into effect at 11:59 p.m. Monday.
Masks must be worn while waiting, boarding, traveling and disembarking, it said. The coverings need to be at least two or more layers of breathable fabric secured to the head with ties, ear loops or elastic bands — and scarves and bandanas do not count, the order says.
The CDC said it reserves the right to enforce the order through criminal penalties, but it "strongly encourages and anticipates widespread voluntary compliance" and expects support from other federal agencies to implement the order.
Experts fear variants will worsen case and death tolls
Variants such as those first identified in the UK (B.1.1.7), South Africa (B.1.351) and Brazil (P.1) are believed to be more transmissible than previous strains.
The CDC has said the B.1.1.7 strain could become dominant in the US by March.
"The fact is, when you have a virus that has ability to transmit more efficiently than the wild type in the community, sooner or later by pure viral dynamics itself, it will become more dominant than the wild type," Dr. Anthony Fauci, director of the National Institute of Allergy and Infectious Diseases, said during a White House news briefing on Friday.
Rapid variant spread could take that number up to 620,000 by May 1, IHME said. In a worst-case scenario, nearly 654,000 Americans could be dead of Covid-19 by May 1, IHME warned.
However, experts have said surveillance for these strains has not been robust, and many more cases, especially of the B.1.1.7 variant, could be in the US.
Boosters being developed for new strains
Novavax started developing boosters for the newer variants this month, and said it expects to select its ideal candidates in "the coming days."
"The company plans to initiate clinical testing of these new vaccines in the second quarter of this year," Novavax said.
CNN's Jen Christensen, Rebekah Riess, Lauren Mascarenhas, Michael Nedelman and Jacqueline Howard contributed to this report.